Go easy on calories yet you can still eat your favorite Buffalo Chicken wings . This is a very easy recipe for Buffalo Chicken wings but  lighter in calories than the normal chicken wings.It is only made of 3 ingredients. Baked and buttered to perfection. What a perfect chicken wings appetizer to enjoy for your  Saturday night dinners and these buffalo wings are portable enough to carry and serve for the summer picnic.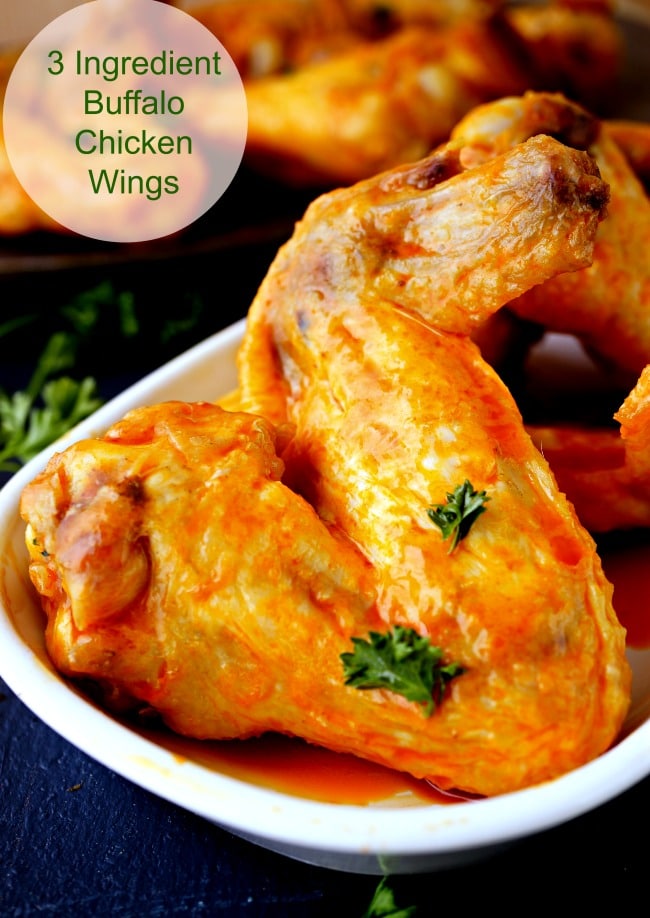 If you are a sucker for Old Town Pizza restaurant, and you like their Buffalo Wings, then here is the copycat of Old Town Pizza's Buffalo Wings. With less amount of money, enjoy these Buffalo Wings. We had this spicy chicken appetizer for awhile now, and I had two  more times after that, then yesterday and tonight… so you can tell that we love this recipe. I felt bad that I delayed  posting this because I thought it was too delicious of a recipe not to be shared immediately. But here it is.
You need to steam the chicken wings  then it's baked so there is no chicken wings bleed here. Although these process sounds too much work, it was easy todo. The hardest part in this process, I think, is controlling yourself not too eat too  much. So this recipe has no chicken bleeding, spicy as hell and the sauce just  took the cake. Spicy!
I had used butter in the previous Chicken Buffalo Wings meal we had, but this time I tried it with I Can't Believe It's Not Butter and it is still mouth watering with the less fat and calories. You cannot tell that I used faux  butter. If you want to use pure butter, go ahead, you will not notice the difference. I used Frank's Buffalo Sauce to make it hot and spicy. There is no use using a fork, a knife to eat these wings. You just have to devour it with your hands and get dirty.  I thought it was a great appetizer to entice the family to hang out on the dinner table and gush about the meal.
[amd-zlrecipe-recipe:151]