Breakfast Pancakes anyone?  This is a fluffy and soft breakfast pancakes that you can make. It is an easy homemade pancake recipe, so easy, you will be making  homemade pancakes, from scratch,  from now on…

This pancake recipe will yield 8 fluffy pancakes. Theses pancakes are  fluffy and soft like a cloud – not that I have felt what cloud is, but this  is just what came to mind when I want to describe this pancakes.

When we lived in Oregon, we were lucky enough to have tried the famous Original  House of Pancakes which was originated from Portland, OR. Man, they make fluffy pancakes and tons of  mouth watering breakfast foods that whenever it was payday, and after a night shift from work, my colleagues and I go there for breakfast. Surrounded by good friends while enjoying a good and hearty breakfast, nothing can be better than that.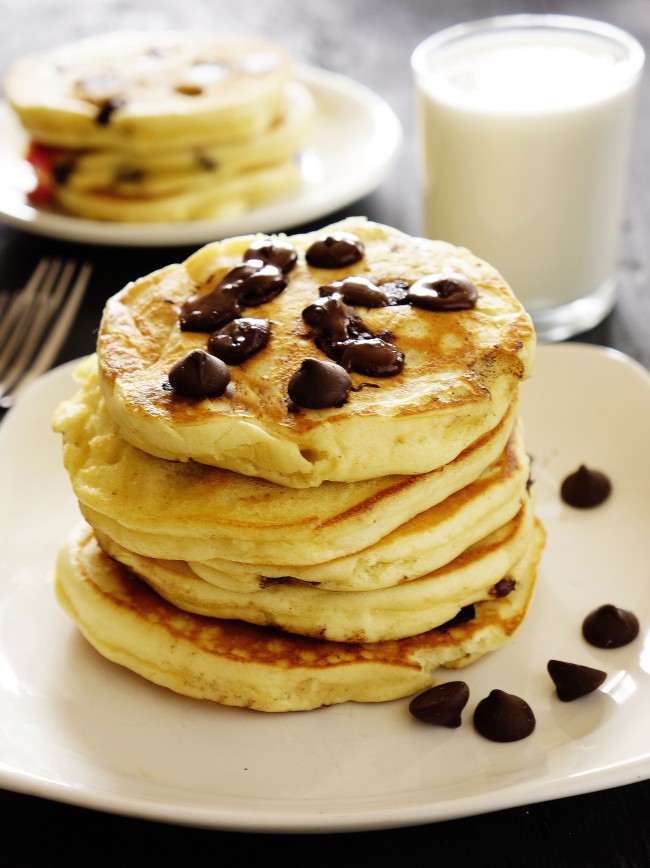 So today, I am sharing to you this pancake recipe that is very much at par from Original House of Pancakes. At par or maybe better.I promise you, it is an easy type of homemade pancake recipe that is extremely easy to make you'd think you are making pancakes out from the box yet  the taste is way better than the boxed ones. I hope you will try it an let me know if you agree with me. And do not forget to follow me on FB, Instagram and Twitter  and please PIN  your fav pictures.
[amd-zlrecipe-recipe:149]